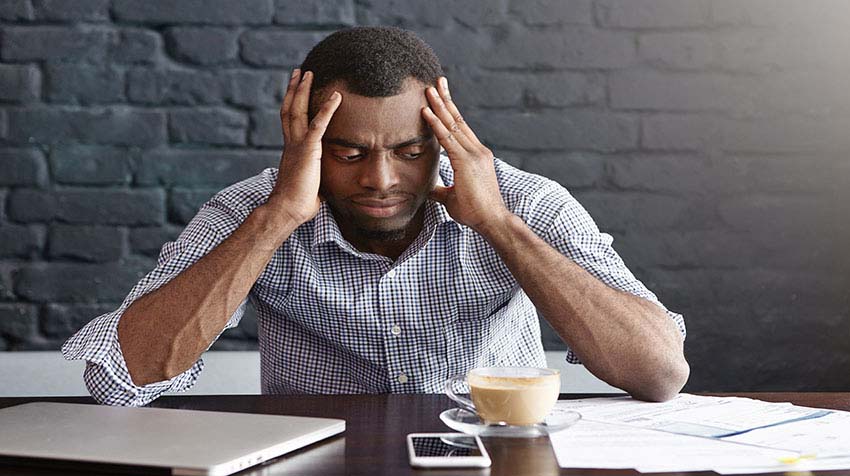 Stress Management Therapy
---
Stress Relief for Body and Mind
In this lifetime, no one can avoid having anxiety producing experiences. Most people experience stress due to financial hardships, difficult relationships, intense workloads, raising children, poor diet and difficulties with time management skills.
Without knowing how to control your habitual reactions to stress, your brain will cause the secretion of harmful stress hormones (adrenaline and cortisol), which makes your muscles painful, your organs malfunction and your mind become anxious. Since 80% of all illness is caused by stress, many of the symptoms you suffer can be reduced or eliminated, just by having the right stress management skills.
Because of this, Dr. Schillinger knows it's as important to treat the mind as well as the body, if his patients are going to make a complete recovery.
Effective Stress Treatment
Using the latest research in the fields of epigenetics (how your thoughts affect your genetic health), and neuroplasticity (how to rewire your brain with positive beliefs), Dr. Schillinger can dramatically help you improve the functioning of your mind and body. In just a few sessions, he'll be able to teach you how to transform your negative, destructive thinking into creative, constructive behaviors.
Best of all, most of the techniques he teaches take less than 1 minute to do. These practical solutions work with people who have even the busiest of schedules.
For more information about the stress reduction techniques Dr. Schillinger uses, click here.
Click here for flyer details about Stress Management Therapy
BONUS
Included in your first session, you'll receive a free copy of Dr. Schillinger's stress reduction CD, Ethereal, which features his original mind – calming music.
Free Stress Management Consultation
Benefits of Stress Management Therapy
By understanding how your mind works and how to direct it with more focus, you'll know how to be authentically engaged with everything that's happening in your life and be more relaxed around your expectations and experiences. You'll enjoy mental clarity and certainty, regardless of what's happening in the environment around you.
If you're currently taking anxiety medication, you may find Dr. Schillinger's stress relief techniques help you reduce or eliminate the need for it.
You'll learn how to use stress as an opportunity to:
quickly calm your mind
eliminate harmful patterns in your life
energize your brain
re-program your subconscious mind
make clearer decisions
eat healthier foods
develop patience and acceptance
improve your relationships
focus your attention
reduce physical pain
manage your time better
sleep better
Recognized Expert in Stress Management
Dr. Schillinger is so dedicated to helping people learn how to reduce their stress, he's teaching his techniques to other healthcare professionals. His methods have been approved as a California Board Certified Continuing Education course for chiropractors and acupuncturists called, Adjusting the Mind Seminar. This 12 hour course shows practitioners how to use stress reduction techniques both for themselves and for their patients.
Call Now for Your Free Consultation
To see if Dr. Schillinger can help relieve your stress and anxiety, schedule a no-charge 20 minute consultation. Call our office in San Rafael, at (415) 491-0959 or email us at schillinger.chiropractic@gmail.com.
Free Stress Management Consultation
Stop Suffering From Pain And Discomfort.