What Our Patients Say About Us
*Testimonials presented apply only to the individuals depicted, cannot be guaranteed, and should not be considered typical.
I've been a patient of Mark's since he opened his office in 1985. The reason I have kept coming back to Mark's care is that he has not only rescued me from many low back crises over the years, but when my back hasn't been in crisis, he has worked with me to prevent these crises from happening to the point that I'm purely on "maintenance" mode now. I've now enjoyed many years without a problem. Thanks, Doc, for great care over the years!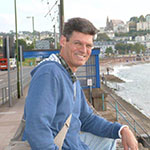 Dr. Mark's treatments support me in my physical and spiritual health. As a result, I handle challenges with less anxiety. His excellent Yoga Intensive was a great tool for me to start practicing yoga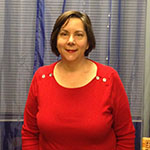 For four years I have been fortunate to receive excellent chiropractic treatment from Dr. Mark. His holistic approach has been all-encompassing. I'm motivated by his encouragement, guided by his explanations and inspired by his example. He is exceedingly professional and intensely spiritual. I'm truly blessed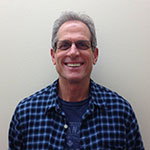 Dr. Schillinger treats my whole family, including my four children ages 3-7. My children absolutely love going to Dr. Schillinger's office for their monthly adjustments. He also helped my husband recover from a serious car accident where he was badly injured. I rely on his monthly adjustments to keep me feeling my best as a working mom in nursing school. Thank you, Dr. Schillinger, for taking such great care of my family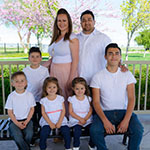 I've been to many chiropractors over the last 20 years and Dr. Schillinger is one of the best. His connection and methodology to how the body works is truly healing. His multifaceted understanding of how everything affects the body including stress, structural alignment, work and one's worldview, gives you more than a typical chiropractic experience. Working with Dr. Schillinger is all about transforming your pain into health.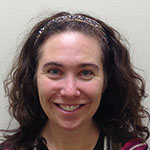 Dr. Schillinger not ony helped me with my back pain but put me on the path to a healthier way of living in both mind and body.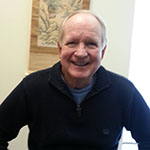 Several of my friends told me about Dr. Schillinger and how good he is. I went to see him for low back pain and for pain in my hip, which caused me to limp. Since going to Dr. Schillinger my conditions have improved and he is teaching me different exercises to strengthen my body. I've been committed to doing the exercises everyday like Dr. Schillinger has suggested and it's making a huge difference. Thank you Dr. Schillinger!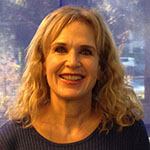 I have been Dr. Schillinger's patient for over 16 years. His positive, helpful suggestions, and his chiropractic treatments have provided me with a healthy life."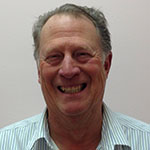 Dr. Schillinger has changed my life. When I first sought his help my pain level from arthritis was close to a 10 out of 10. I was hoping to get relief without drugs and that's exactly what we accomplished. I am now almost pain free. There are many days I don't even know I have arthritis. He's the best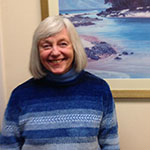 Dr. Mark's staff is warm, welcoming and everyone in the office is on the same page when it comes to helping you achieve your best. Also, Dr. Mark once had to see me for a weekend emergency, and he immediately emailed me directions to his home and saw me that day.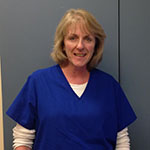 Dr. Mark Schillinger has provided me with the ability to feel confident and continue preforming in my physically demanding career. The continued maintenance visits are a major benefit to living pain free and to continue my occupation as a landscaper.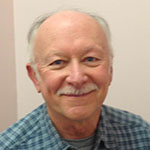 I have been a client of Dr. Schillinger's for years. He exemplifies holistic medicine, and he has the technical skills to relieve the back pain I've had off and on since I hurt my back at 13. Besides providing excellent adjustments, Dr Schillinger demonstrates self-care exercises and provides tips on relieving and then preventing painful flare-ups. He also has a positive and low-key demeanor so I leave feeling less frenzied than when I arrived, even in the middle of a busy workday. Give him a try and you will be back.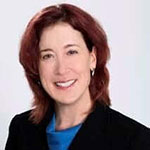 I just moved to the area and was in desperate need of a new chiropractor. I am so lucky to have found Dr Schillinger! He is a wonderful chiropractor. I had so much neck pain I was taking ibuprofen like candy, but after 2-3 visits he had me feeling good again. A lot of chiropractors have difficulty adjusting my neck, but he almost always gets it on the first try. It's clear he has been doing this a long time and is very skilled. He is also very focused on stress reduction techniques and gives lots of useful tips and pointers to treat the whole body.

Also worth noting, the Katie at the front desk is very friendly and helpful. They are flexible with scheduling and (shocking) they actually take insurance. In my experience, finding doctors that are affordable and take insurance in Marin is almost impossible. It's a family friendly practice so if you need to lug the kids along with you they have stuff to play with and feel very welcome.

I've been seeing Dr. Schillinger for many years. His technique and knowledge only improves with time. There is obvious integrity in the work he does. I was diagnosed with cancer a few years ago and he was the only chiropractor that I trusted when I was in such delicate condition because he is compassionate, gentle, and truly a healer.

I just finished a 12 hour course with Dr. Mark Schillinger. What great seminar. I didn't know what to expect. I had had a very stressful morning and the first thing we practiced was being in the moment and breathing. Obviously , I wasn't breathing because I was so tense. This technique quickly snapped me out of my funk 🙂 I was full of energy the whole seminar…and 12 hours is long. He kept my attention, I felt energy throughout and learned so many principles and techniques I can readily apply. Thank you Mark and God Bless!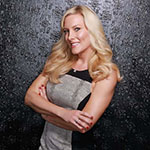 Everyone at Schillinger chiropractic is very sweet and understanding. The receptionists are darling. Mark is knowledgeable and widely educated about various forms of healing. I am very grateful that his office takes my insurance because a lot of people don't. He is truly compassionate and a great healer, I love coming to his office and deeply trust his opinion and suggestions for health. His experience with Indian spirituality and eastern medicine is also a treat.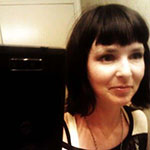 Dr. Schillinger is the best!! I originally started seeing him about a year ago. I'm an ex-competitive gymnast, a current hairstylist, and I've had a few car accidents in my past. Needless to say I have some issues with my spine. I'm a chronic migraine sufferer and decided to try out the chiropractic route in searching for some relief. Dr. Schillinger set me up with a plan to get me heading in the right direction. I had to go pretty frequently at first but we slowly weened down to once every few months. My headaches are at least 75% better which is amazing because I've had headaches since I was a child. He's a caring honest person and I would definitely recommend him to anyone looking to feel better Thank you Dr. Schillinger!!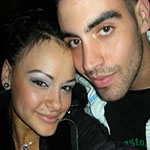 Dr. Schillinger is a consummate professional and truly devoted mentally, emotionally and spiritually to his craft. He is an exceptionally gifted chiropractor and healer. I consider myself fortunate to be his patient. Over the course of my treatment, Dr. Schillinger has been patient and attentive and knows a great deal about chiropractic as well as numerous other healing modalities which he is freely willing to discuss with you. I look forward to every time I visit his peaceful, inviting office. In addition, his staff is top notch. They return my calls promptly and are always patient and willing to reschedule my appointments due to my hectic work schedule. I recommend Dr. Schillinger to all my friends. If you need a good, competent chiropractor who knows what he's doing, then you should definitely see Dr. Schillinger.

As a bodyworker my standard for health care providers is that they can respond to my needs in a comprehensive way. Mark embodies the care in health care. I feel heard and responded to when he treats me. I get to request treatment that feels right for me. I never feel pushed to be adjusted, he finds lots of ways to treat me when adjustment doesn't feel safe. This is important as many people avoid chiropractic because they think it's just cracking.

When my low back froze he got me moving again in one treatment, with no cracking, now I refer all my clients with major low back issues to him. He also taught me a whole series of strengthening exercises using a the rasizer band that has my neck feeling stronger and healthier than it has since I was a kid.

I have taken his Yoga philosophy class too which is just flat out fun! The joy he embodies is contagious. I highly recommend that class for anyone who is serious about taking Yoga beyond the physical.

I have been a patient (and I hope friend) of Mark Scillinger's for over 25 years. He is thoughtful and professional and I always leave his office feeling better. His guidance has served me well over the years whether is has been to do daily stretching exercises, change chairs at work, or to simply relax and accept what I can not change. He is a wonderful gentle chiropractor and I am not sure what I would do if I did not have him to help me stay healthy and pain free. I highly recommend him.

I have been seeing Dr. Schillinger since fall 2008. When I first walked into his office, I could not stand upright. I suffered from a combination of a back injury from childhood, and muscle soreness and stiffness. I also had long-term muscle spasms, even though I didn't know it at the time.

I had never seen a chiropractor before, and didn't know what to expect. Dr. Schillinger's initial assessment was thorough, gentle, and he imparted a sense of confidence that I would not have to live in pain forever.

Through a combination of chiropractic adjustment, massage, physical therapy, and lifestyle changes, I improved steadily. Dr. Schillinger was with me every step of the way, always ready to help me learn more about how I could be a partner in healing myself. Five years later exactly, I still get adjusted regularly, and no one would ever know that once upon a time I had to crawl out of bed and pull myself up to my feet.

Unlike more clinical chiropractors, Dr. Schillinger has a very holistic view of the world. He embraces many different types of healing practices, and his office has a calm, homey feeling. Beyond chiropractic adjustments, he can help with nutrition, yoga/stretching, strength training, and meditation. He is always available by cell phone for emergencies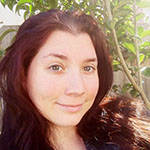 Stop Suffering From Pain And Discomfort.