What Our Patients Say About Us
I'm honored that so many of our patients rely on us to keep them healthy and happy. Here's what some of our patients have to say how they've benefited from the care my staff and I have given them.
*As required to say by Google, these testimonials from our patients are true for them, but cannot be construed to be true for anyone else's condition.
-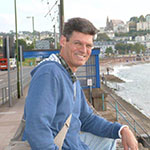 "I've been a patient of Mark's since he opened his office in 1985. The reason I have kept coming back to Mark's care is that he has not only rescued me from many low back crises over the years, but when my back hasn't been in crisis, he has worked with me to prevent these crises from happening to the point that I'm purely on "maintenance" mode now. I've now enjoyed many years without a problem. Thanks, Doc, for great care over the years!"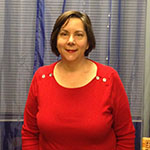 "Dr. Mark's treatments support me in my physical and spiritual health. As a result, I handle challenges with less anxiety. His excellent Yoga Intensive was a great tool for me to start practicing yoga"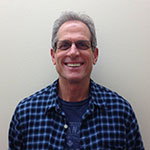 "For four years I have been fortunate to receive excellent chiropractic treatment from Dr. Mark. His holistic approach has been all-encompassing. I'm motivated by his encouragement, guided by his explanations and inspired by his example. He is exceedingly professional and intensely spiritual. I'm truly blessed"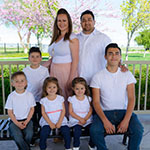 "Dr. Schillinger treats my whole family, including my four children ages 3-7. My children absolutely love going to Dr. Schillinger's office for their monthly adjustments. He also helped my husband recover from a serious car accident where he was badly injured. I rely on his monthly adjustments to keep me feeling my best as a working mom in nursing school. Thank you, Dr. Schillinger, for taking such great care of my family"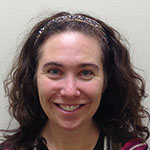 "I've been to many chiropractors over the last 20 years and Dr. Schillinger is one of the best. His connection and methodology to how the body works is truly healing. His multifaceted understanding of how everything affects the body including stress, structural alignment, work and one's worldview, gives you more than a typical chiropractic experience. Working with Dr. Schillinger is all about transforming your pain into health."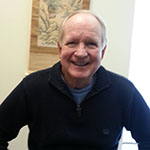 "Dr. Schillinger not ony helped me with my back pain but put me on the path to a healthier way of living in both mind and body."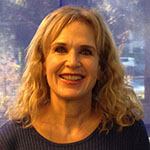 "Several of my friends told me about Dr. Schillinger and how good he is. I went to see him for low back pain and for pain in my hip, which caused me to limp. Since going to Dr. Schillinger my conditions have improved and he is teaching me different exercises to strengthen my body. I've been committed to doing the exercises everyday like Dr. Schillinger has suggested and it's making a huge difference. Thank you Dr. Schillinger!"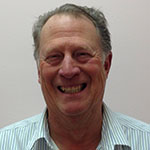 "I have been Dr. Schillinger's patient for over 16 years. His positive, helpful suggestions, and his chiropractic treatments have provided me with a healthy life.""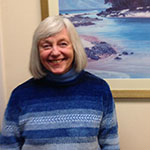 "Dr. Schillinger has changed my life. When I first sought his help my pain level from arthritis was close to a 10 out of 10. I was hoping to get relief without drugs and that's exactly what we accomplished. I am now almost pain free. There are many days I don't even know I have arthritis. He's the best"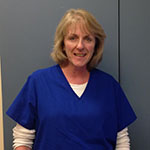 "Dr. Mark's staff is warm, welcoming and everyone in the office is on the same page when it comes to helping you achieve your best. Also, Dr. Mark once had to see me for a weekend emergency, and he immediately emailed me directions to his home and saw me that day."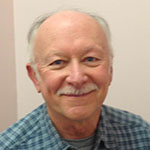 "Dr. Mark Schillinger has provided me with the ability to feel confident and continue preforming in my physically demanding career. The continued maintenance visits are a major benefit to living pain free and to continue my occupation as a landscaper."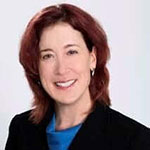 "I have been a client of Dr. Schillinger's for years. He exemplifies holistic medicine, and he has the technical skills to relieve the back pain I've had off and on since I hurt my back at 13. Besides providing excellent adjustments, Dr Schillinger demonstrates self-care exercises and provides tips on relieving and then preventing painful flare-ups. He also has a positive and low-key demeanor so I leave feeling less frenzied than when I arrived, even in the middle of a busy workday. Give him a try and you will be back."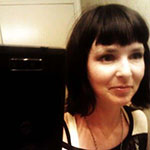 "Everyone at Schillinger chiropractic is very sweet and understanding. The receptionists are darling. Mark is knowledgeable and widely educated about various forms of healing. I am very grateful that his office takes my insurance because a lot of people don't. He is truly compassionate and a great healer, I love coming to his office and deeply trust his opinion and suggestions for health. His experience with Indian spirituality and eastern medicine is also a treat."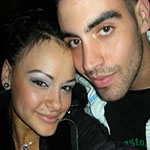 "Dr. Schillinger is the best!! I originally started seeing him about a year ago. I'm an ex-competitive gymnast, a current hairstylist, and I've had a few car accidents in my past. Needless to say I have some issues with my spine. I'm a chronic migraine sufferer and decided to try out the chiropractic route in searching for some relief. Dr. Schillinger set me up with a plan to get me heading in the right direction. I had to go pretty frequently at first but we slowly weened down to once every few months. My headaches are at least 75% better which is amazing because I've had headaches since I was a child. He's a caring honest person and I would definitely recommend him to anyone looking to feel better. Thank you Dr. Schillinger!!"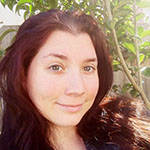 "I have been seeing Dr. Schillinger since fall 2008. When I first walked into his office, I could not stand upright. I suffered from a combination of a back injury from childhood, and muscle soreness and stiffness. I also had long-term muscle spasms, even though I didn't know it at the time.

I had never seen a chiropractor before, and didn't know what to expect. Dr. Schillinger's initial assessment was thorough, gentle, and he imparted a sense of confidence that I would not have to live in pain forever.

Through a combination of chiropractic adjustment, massage, physical therapy, and lifestyle changes, I improved steadily. Dr. Schillinger was with me every step of the way, always ready to help me learn more about how I could be a partner in healing myself. Five years later exactly, I still get adjusted regularly, and no one would ever know that once upon a time I had to crawl out of bed and pull myself up to my feet.

Unlike more clinical chiropractors, Dr. Schillinger has a very holistic view of the world. He embraces many different types of healing practices, and his office has a calm, homey feeling. Beyond chiropractic adjustments, he can help with nutrition, yoga/stretching, strength training, and meditation. He is always available by cell phone for emergencies"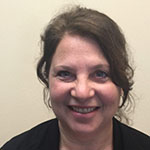 "Dr. Schillinger and his team offer honest, kind and effective treatment. They are proactive, diverse and provide a comprehensive approach to healing, self – care and well – being. I feel improvement after each visit."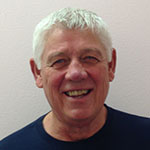 "I was initially referred to Dr. Schillinger for treatment of a sciatic nerve from, with which he was able to help me. I've maintained an ongoing wellness program with him consisting of chiropractic adjustments and massage therapy, which keeps me healthy.

In addition, I had a number of one-on-one sessions with him in Life Coaching. The sessions were very helpful and enlightening for me, especially since we did them when I was making the transition from full-time work to full-time retirement. Mark also helped me fully understand how to improve my personal relationship with my wife and family, as well as other friends and associates.

Dr. Schillinger eliminated my back pain and his Life Coaching improved my relationship with my wife and family. He has really helped me get the best out of my life."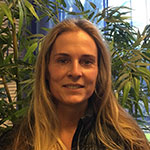 "I was very circumspect about Chiropractic until I hurt my lower back and went to Dr. Mark Schillinger at the urging of a friend. I am so thankful that I did. My entire back is one hundred times better than it has ever been, just as he promised it would be. Dr. Schillinger not only provides a course of action and treatment, but he also provides information, education, techniques and tools to help keep one healthy after his initial care is done. I highly recommend Dr. Schillinger's practice and am so glad to have found him."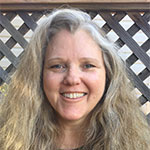 "Congratulations on being voted Best Chiropractor! You truly deserve it. You are so professional, respectful of your patient's needs, funny, interesting and, of course, excellent at chiropractic medicine."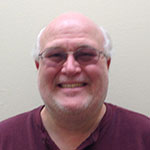 "I thought I was going to have to live with pain for the rest of my life. After seeing Dr. Schillinger, my back and neck pain is virtually gone, and I have a range of motion I haven't had in years. Thank you, Dr. Schillinger."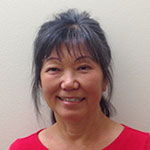 "I have been relying on you to maintain my health since 1985. I'm able to turn to you for guidance to assist me whenever my physical or mental health wavers. You have always steered me in a positive direction to heal whatever obstacle is in front of me."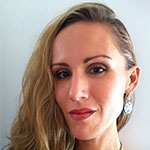 "A friend of mine referred me to Dr. Mark, and I couldn't be happier that I made an appointment and came into this wonderful office. The staff is so friendly, helpful and organized. Dr. Mark took time to get to know me and make me feel comfortable. His adjustments are gentle, yet extremely effective. Not only has the pain in my back and neck significantly improved, but my overall sense of calm and well-being have increased. I would highly recommend Dr. Schillinger!"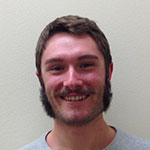 "My day to day life has been so much better and more comfortable with the massive improvements to my back. Dr. Mark, I really can't thank you enough."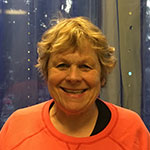 "Dr. Schillinger is very passionate about his work and helping his patients heal. I especially appreciate the fact that he offers valuable workshops that support a healthy mind and body, such as stress management and yoga."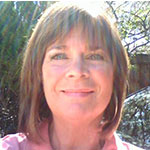 "Unlike more clinical chiropractors, Dr. Schillinger has a very holistic view of the world. He embraces many different types of healing practices. Beyond adjustment, he promotes yoga/stretching, strength training, and meditation. I have been going to Dr. Schillinger's practice for eight years now, and have benefited tremendously from his care, compassion and genuine concern. I have also attend his yoga intensives, which are a lot of fun, where he injects a lot of humor into his discussions."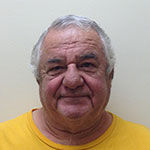 "I've been a patient of Dr. Mark for many years for a work related injury. He's been able to help me perform at work and show me how to stay in shape."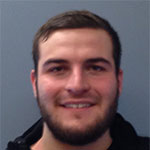 "The practice and the service is absolutely top notch. I am treated like family every time I am at the office and have felt a drastic positive change in my overall health. Within a couple weeks of treatment I no longer had daily back pain and was able to get back to a normal life cycle. With many helpful tips and constant support, recovery is made easy and done the right way. Thanks again for everything!"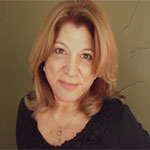 "Dr. Mark locates the sweet spot of our body's restorative potential. With just the right touch, Dr. Mark engages both the release of pain and the strengthening of inner resolve to stay with the process of self-care that chiropractic offers."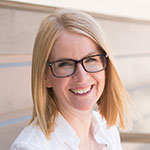 "I found Mark Schillinger through his great Yelp reviews four years ago when I was in a lot of pain from a trapped nerve. My initial adjustment restored nerve flow and brought back full feeling in my hands. I now receive monthly spinal adjustments and regular deep tissue massage that helps reduce muscle stiffness and pain in my back, neck and shoulders where I tend to carry tension. As a business owner working at a desk most of the day and a mother to two young kids, investing in regular preventive care with a supportive chiropractor like Mark who listens and offers insightful advice, is a crucial part of my self-care."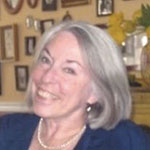 "We are blessed in this area with many good chiropractors and I have seen a number of them over the years. Now, finally, I can say this one, Mark Schillinger, is the only one for me. Dr. Schillinger's skill, knowledge and experience is exemplified throughout the high quality practice he has created and leads. His passion for health is partnered by a truly open and compassion heart. As I watch, listen and feel my body responding so positively to his care and treatment, I can only feel gratitude to have found this practice.

And his staff? You will feel welcomed and cared for by every one of them. I had a time conflict for a scheduled treatment and massage that, much to my disappointment, was going to have to be cancelled. Katy just moved gently and graciously through it and, much to my happy surprise, let me know another patient was going to trade times with me! That is putting the patient first! The massage staff? Extraordinary! They are gifted and intuitive healers. The therapeutic massage in combination with Dr. Schillinger's treatment is the most powerful and fluid chiropractic experience I've ever had.

Treat yourself. Treat yourself right and get chiropractic treatments here!"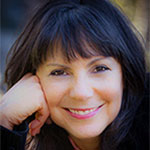 Suzanne Alfandari, MS, LMFT
"If you are looking for a chiropractor, please give him a call and give him a try! Fortunately I am a healthy person, and thanks to my regular tune-ups over the years with Dr. Mark, I have remained that way. The times when I need an additional adjustment, even though I know Dr. Mark is very busy, he and his amazing staff find a way to get me in. When I'm with Dr. Mark, I have his full attention. In addition to his remarkable expertise in adjusting me, he knows just what I need to hear philosophically, so I always walk out of the office feeling much better."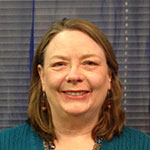 "Five years ago I had my first chiropractic visit with Dr. Schillinger. He addressed my body, mind and spirit and that spoke to me. At the time, I was experiencing quite a lot of neuralgia in my low back and leg. I had immediate pain relief with his treatments. I continue to see him on a wellness basis to stay healthy and its working!"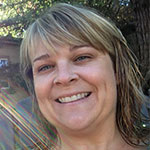 "Dr. Schillinger's chiropractic care is the best! He is kind, personable, and has a wonderful sense of humor. I currently visit monthly to receive treatment for neck and shoulder pain, TMJ, and plantar fasciitis. At the beginning of my appointment we discuss areas of discomfort and he gently works the area to adjust as needed.

Dr. Schillinger's holistic approach to health is proactive and focuses on prevention and intervention. I appreciate Dr. Schillinger's recommendations for supplements (which have changed my life!) and the wellness classes offered onsite in the evenings are informative. The office feels inviting and the staff is very friendly. I know I'm receiving the best possible care with Dr. Schillinger. Thank you, Dr. Schillinger & Staff!"
Vlada Teper, High School Teacher
"A healer in word and in deed, Dr. Mark is also a fantastic public speaker and presenter. Dr. Mark's workshops are both informative and engaging. He incorporates multimedia into his workshops; he speaks to both the mind and the heart through music, visual images, laughter, as well as through honest and real stories about his own life journey. Dr. Mark empowers his patients to achieve the truly invaluable. He helps people develop new habits to live happier and healthier lives."

"I was curious, but had never looked into learning more about the nature of the universe, or exploring more about who I was, like my values, or the kind of lifestyle I'd like to have. With Dr. Mark as my personal coach, he's guided me deeper into what my body, mind and spirit really is "made of", which has given me a long lasting sense of deep inner peace and great happiness. He's always available to help me find the right answers to the most important questions I have in all aspects of my life. Having a mentor like Dr. Mark is a great benefit for me."

"I just moved to the area and was in desperate need of a new chiropractor. I am so lucky to have found Dr Schillinger! He is a wonderful chiropractor. I had so much neck pain I was taking ibuprofen like candy, but after 2-3 visits he had me feeling good again. A lot of chiropractors have difficulty adjusting my neck, but he almost always gets it on the first try. It's clear he has been doing this a long time and is very skilled. He is also very focused on stress reduction techniques and gives lots of useful tips and pointers to treat the whole body.

Also worth noting, the Katie at the front desk is very friendly and helpful. They are flexible with scheduling and (shocking) they actually take insurance. In my experience, finding doctors that are affordable and take insurance in Marin is almost impossible. It's a family friendly practice so if you need to lug the kids along with you they have stuff to play with and feel very welcome."

"I've been seeing Dr. Schillinger for many years. His technique and knowledge only improves with time. There is obvious integrity in the work he does. I was diagnosed with cancer a few years ago and he was the only chiropractor that I trusted when I was in such delicate condition because he is compassionate, gentle, and truly a healer."

"Dr. Schillinger is a consummate professional and truly devoted mentally, emotionally and spiritually to his craft. He is an exceptionally gifted chiropractor and healer. I consider myself fortunate to be his patient. Over the course of my treatment, Dr. Schillinger has been patient and attentive and knows a great deal about chiropractic as well as numerous other healing modalities which he is freely willing to discuss with you. I look forward to every time I visit his peaceful, inviting office. In addition, his staff is top notch. They return my calls promptly and are always patient and willing to reschedule my appointments due to my hectic work schedule. I recommend Dr. Schillinger to all my friends. If you need a good, competent chiropractor who knows what he's doing, then you should definitely see Dr. Schillinger."

"As a bodyworker my standard for health care providers is that they can respond to my needs in a comprehensive way. Mark embodies the care in health care. I feel heard and responded to when he treats me. I get to request treatment that feels right for me. I never feel pushed to be adjusted, he finds lots of ways to treat me when adjustment doesn't feel safe. This is important as many people avoid chiropractic because they think it's just cracking.

When my low back froze he got me moving again in one treatment, with no cracking, now I refer all my clients with major low back issues to him. He also taught me a whole series of strengthening exercises using a the rasizer band that has my neck feeling stronger and healthier than it has since I was a kid.

I have taken his Yoga philosophy class too which is just flat out fun! The joy he embodies is contagious. I highly recommend that class for anyone who is serious about taking Yoga beyond the physical."

"I have been a patient (and I hope friend) of Mark Scillinger's for over 25 years. He is thoughtful and professional and I always leave his office feeling better. His guidance has served me well over the years whether is has been to do daily stretching exercises, change chairs at work, or to simply relax and accept what I can not change. He is a wonderful gentle chiropractor and I am not sure what I would do if I did not have him to help me stay healthy and pain free. I highly recommend him."
Stop Suffering From Pain And Discomfort.